Description
A 2D top-down survival shooter game where you will be a rookie soldier in a secret government lab when a zombie apocalypse starts out of blue and now you need to find your way to the docks for a chance to be with your wife and son again. The player starts with a very small inventory and alongside the game, a better outfit with an even bigger inventory can be found. You will need its whole space to store the 7 different weapons, painkillers, maps, walkman, and music available during the 4 levels. You can use a map, surveillance monitor, and cameras that allow you to find your mission targets to finish the levels. Besides all this, you can make your way by exploding and shooting walls, because a lot of the game scenarios are fully destructible, and, of course, you will kill a lot of zombies shooting guns or driving a car over them while trying to discover what really happened to this government black site facility.
History
NO MORE ROOM IN HELL
Developed by indie gamedev Diego Giacomelli from Porto Alegre, RS, Brazil.
Features
7 weapons
destructible environment
drive a car
kill a lot of zombies
Logo & Icon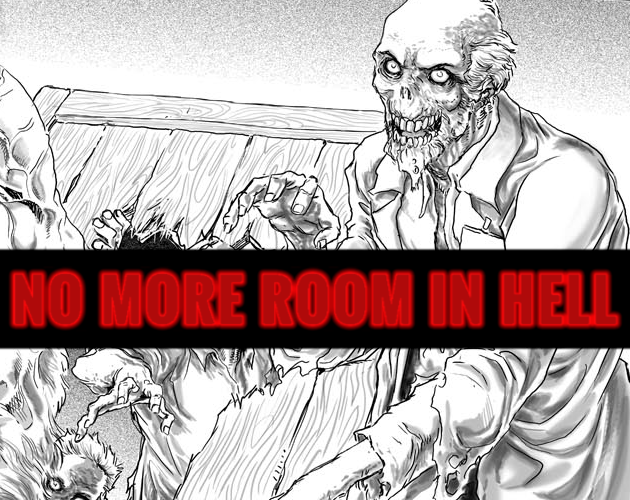 About Diego Giacomelli
Boilerplate

Brazilian indie game developer.

More information

More information on Diego Giacomelli, our logo & relevant media are available here.
NO MORE ROOM IN HELL Credits
Diego Giacomelli

Game designer, Unity developer and programmer

Kenney

Almost all sprites used in the game. https://kenney.nl

Daniel HDR

Soundtracks. https://www.danielhdr.com.br

Peter Wayne

Sound FX. https://www.gamemasteraudio.com